About Century Homes of Oskaloosa
Iowa's Trusted Manufactured & Modular Home Builder
Many people are intimidated by the home building process. They've heard horror stories about how delays have tacked on thousands of dollars to a new home, causing stress and financial nightmares. The good news is a modular home can significantly decrease the expenses and the headaches associated with the home building process.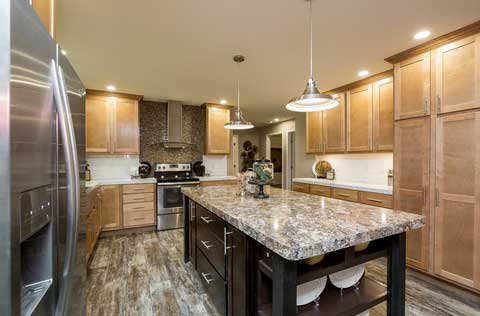 Century Homes of Oskaloosa is a trusted manufactured and modular home builder that has been in operation for over 30 years. In that time, we've maintained an A+ rating with the Better Business Bureau, and we have also been named the #1 manufactured home dealer in Iowa and the #1 Fairmont Homes dealer in the U.S.! These achievements show our commitment to our customers and our willingness to make sure that you get the home that you deserve.
How We Started
Century Homes of Oskaloosa started when one of our owners was shopping for a new home in 1980. He discovered that manufactured homes are quality-built and energy-efficient. This realization sparked an idea, and Ed Kinkade and Bill Sarver took the opportunity to launch Century Homes of Oskaloosa in 1986.
Over the years, Century Homes of Oskaloosa became a trusted partner for people looking for affordable yet high-quality homes. Today, we continue to grow and expand our business!
Bill retired in 1997, and Ed and Marcia Kinkade and family continue to run the business. We have sold over 2,500 homes all across Iowa, and plan to keep creating quality products for our customers for many years to come.
Get a Free Consultation
Century Homes of Oskaloosa wants to be your trusted partner throughout the home construction process. We take care of every home as if it was our own. To get started, call us today at (641) 672-2344, or you can fill out our online form.