Our Process
Get the Home of Your Dreams
When most of us think of the home building process, we picture home builders starting from scratch, each stud and wall being nailed into place on-site. Yet there are other ways of building homes – and oftentimes, they're less time-consuming and expensive.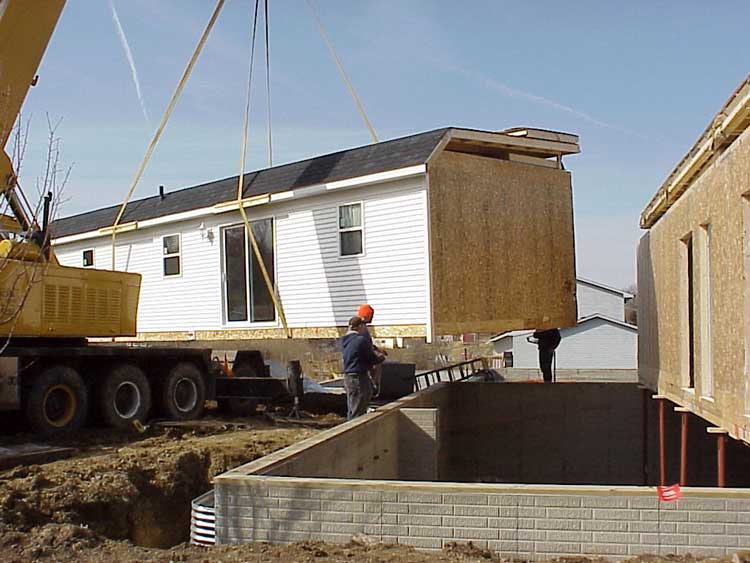 Manufactured and modular homes are built within a factory on an assembly line. This eliminates the variables associated with the stick building process, which can be delayed due to conflicting contractor schedules and inclement weather.
Century Homes of Oskaloosa has been helping customers select and build superior-quality modular homes for decades. We offer reliable construction from start to finish.
How Are Prefabricated Homes Built?
There's little difference between a standard home and a prefabricated one. The major difference is that the prefabricated home is built indoors. Yet, just like a standard home, prefabricated homes start with an idea and a plan. Once the plan is finalized, it's time to start drafting the architectural design. When you work with Century Homes of Oskaloosa, we'll ensure that all permits are in place and local requirements met before we start building your custom home.
Once we finalize the plan, we'll move into the engineering phase, which can take anywhere from four to 12 weeks. We'll break down your home into individual components and carefully design each one. While this is happening, we'll prepare the site, including laying the foundation.
Finally, we'll move into production phase and construct each part of your new home. This usually takes about a week. Once done, we'll transport the components to your property and assemble them there.
Learn More About Modular Homes Today
We understand there are many misconceptions about prefabricated homes. Century Homes of Oskaloosa can answer all of your questions during our initial, free consultation. We are the company to trust with creating your dream home! Call us today at (641) 672-2344, or you can fill out our online form.