Our Available Products
Discuss the Prices of Modular Homes With Us Today!
Modular homes are attractive alternatives to traditional homes. Not only do they take less time to build, you can save hundreds or thousands of dollars on the construction. Outside of the cost savings, prefabricated homes also are quite attractive for other reasons, including the fact that you can get into your new home quicker while still being able to customize it to your individual needs.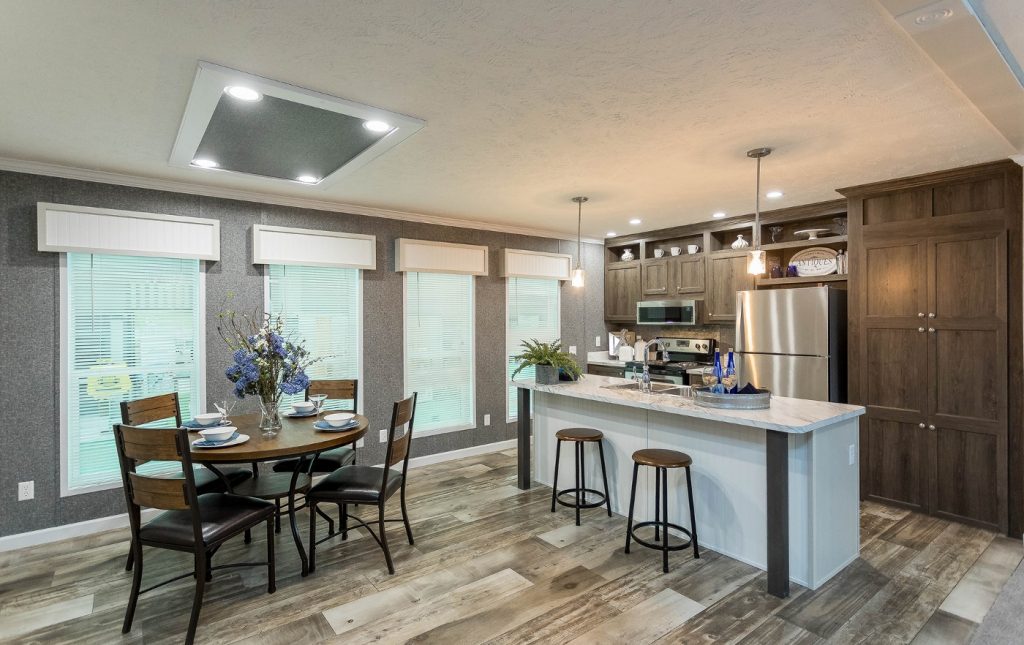 At Century Homes of Oskaloosa, we've been creating dream homes for Iowa residents for over 30 years. You can't beat us when it comes to designing and constructing a quality home, and we offer free delivery to customers anywhere in Iowa! We carry products by such well-known names as Fairmont Homes and Fortune® Homes.
Let's discuss your needs during our initial free consultation. Get started today!
Modular Home Features
Century Homes of Oskaloosa offers many modular home packages. We can build ranch-style, two-story or Cape Cod homes. All modular homes include the following features:
2-foot by 6-foot exterior walls
ENERGY STAR®-rated vinyl windows
Shingle roofs
Vinyl siding
8-foot sidewalls
R-49 roof
Choice of five different cabinets & four different interior doors
Different color choices
Wide selection of carpet & appliances
Besides these high-quality attributes, we offer different home plans, including:
660 to 1,188 square foot homes
1,009 to 2,330 square foot multi-section homes
If you so desire, we can also construct additions to your modular home, including basements, garages, decks and heating and cooling systems.
We Deliver to All of Iowa for FREE!
FEATURE-PACKED custom built homes
System built manufactured and modular homes have come a long way since their inception. Our homes meet or exceed state and national building codes. Manufactured homes are built to HUD codes and modular homes are built to Iowa code, International Residential Code.
Homes are built in a factory under controlled conditions, factories buy
materials in large quantities and build with an average of 12% labor
costs. The process is very green with much less waste. Savings of
30-50% less than a site builder and use of name brand materials, as well
as savings in build time and avoiding cost overruns.
Century Homes of Oskaloosa is committed to superior customer service. We are family owned and operated. Call us at 641-672-2344 or fill out the
online form.